Our
Story
Traditionally, the printing industry has favoured the "big guys" - large corporations with big printing budgets. Printers had little interest in small or medium-sized companies, as their order amounts were too low. Gogoprint was conceived with the objective to fix this problem! On our website, we provide an easy way for customers of all sizes and with all levels of printing knowledge to order online. Our intelligent algorithms then aggregate the orders in the most cost-efficient manner, and subsequently place those bulk orders into the marketplace.
Company
Timeline
We all strive to reach the top of the mountain, but one can only find growth and happiness during the climb.
2017

February

Gogoprint sees opportunity in Singapore's powerful economy and decides to speed up its expansion. With this move, Gogoprint enters its third market.

2016

October

After successfully launching in Thailand, Gogoprint decides it's time to become a regional player. Led by Laurent de Candido, the Malaysian office opens in October 2016. This serves as the first step towards becoming a truly regional company.

2015

November

Gogoprint Thailand has a quiet launch on Nov 16th and serves its first happy customers. Because of its healthy printing market and booming e-commerce sector, Thailand is the ideal starting location.
Show More
Discover
Endless

Printing Possibilities with Gogoprint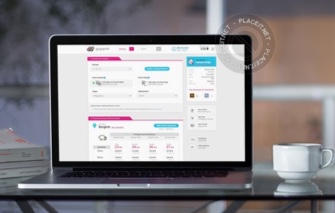 >50

Products

>250

Papers & Materials

∞

of standard and custom formats

>60

Other Options

KSP 1
Better capacity utilization - Printing machines are expensive. Gogoprint helps printing partners keep their machines running and maximize their ROI

KSP 2
Tap into e-commerce growth - Get access to an ever-growing customer base and work with us on the forefront of technology

KSP 3
Easy to integrate - We have a deep understand of the printing industry. This helps us, to seamlessly integrate with our print partners. We provide print-ready file
At Gogoprint, we believe that opportunities are everywhere and
can always be created.
We take pride in our young, diverse, and growing team of over 100 professionals. Meet the Management team below:
Want to join a dynamic workplace, with strong personal development potential and attractive benefits? Discover our company culture and apply now!